"First impressions are lasting impressions," and it perfectly describes the effort you might want to put in to make the best first impression on your date! When you're going to meet someone, having a wardrobe full of beautiful clothes won't help. This is because you don't just want to look good; you want to look great and command everyone's attention. Don't worry if you're not sure what to wear on your date because we've compiled a list of the best first date dress ideas to effortlessly impress your crush. Depending on the date, you can rock the look by drawing inspiration from the first date outfit ideas below.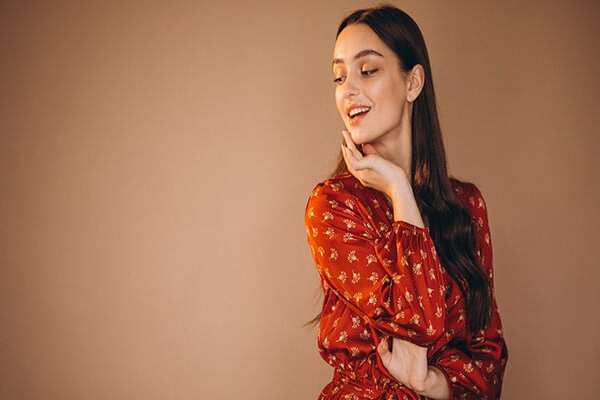 Incredible First Date Dress Suggestions to Make You Shine
Jeans and a blouse
A pair of black jeans and a cute top can never go wrong, and this is unquestionably one of the most classy first date outfits. Wear your favourite jeans with a well-fitting top. Combine this easy-to-wear look with heels, earrings, and a watch. You can wear flat sandals or sneakers as footwear. Chic and carefree.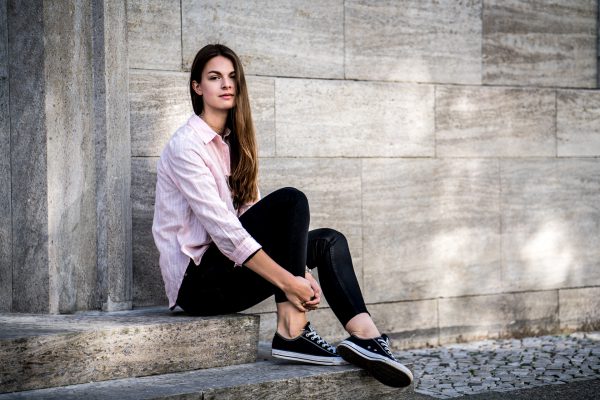 Jumpsuits
When you are in a hurry, throw on a beautiful jumpsuit for a confident and captivating look. Jumpsuits are simple to dress up for a casual date or a night out with your significant other. You can wear an all-black jumpsuit or experiment with colours and patterns (the choice is entirely yours). If it gets cooler at night, bring a denim jacket.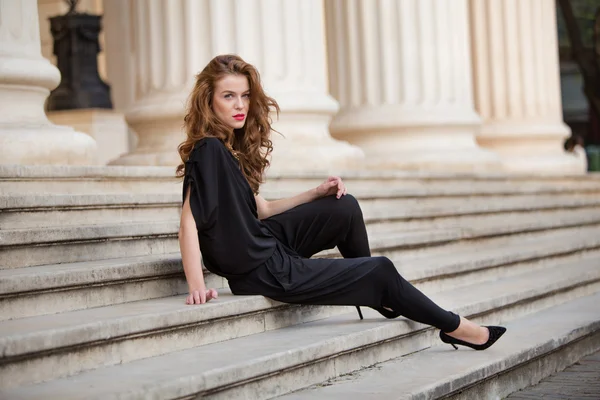 Floral Dress
A floral midi dress is one of the best first date outfits for women. It's easy to transport, and you don't have to put much effort into your appearance with this one. Put on your favourite heels and you're ready to go. Wearing an accessory can elevate your look.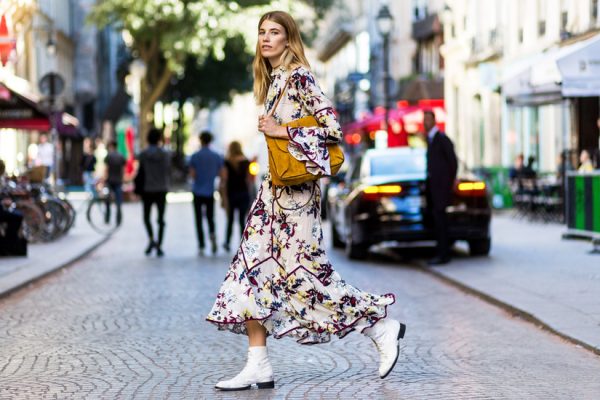 Bodycon Dress
Bodycon dresses are timeless and classic! They flatter everyone and help them show off their curves. One of the best first date dress ideas is a bodycon dress paired with strappy heels. Wear bright lipstick and a shoulder bag, and you're ready to go! If you are not comfortable wearing heels, you can wear shoes or wedges with a bodycon dress.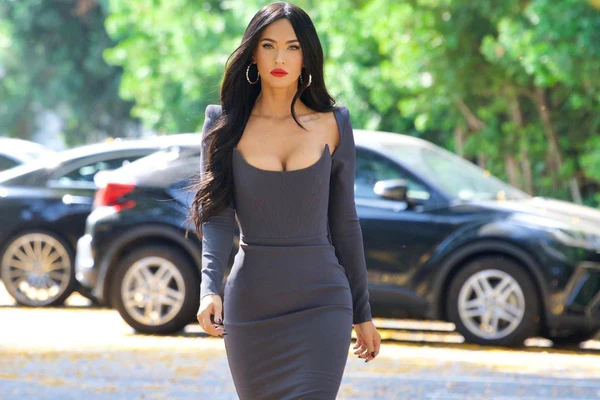 T-shirt with Jeans
A pair of jeans and a T-shirt is one of the best first date outfit ideas for a lunch date. Wearing a light shade of lipstick and slipping on sneakers can add a charming element to their look. You can also make a lasting impression by wearing denim or a leather jacket in the winter. Wear layered tassel earrings or a minimalist necklace for a more sophisticated look.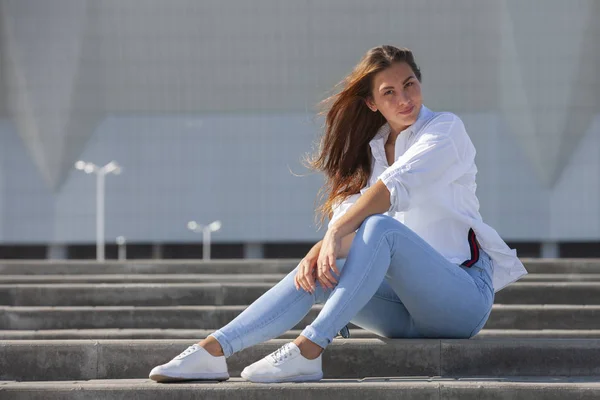 Off-shoulder Top And Pants
This outfit is ideal for a date night. Wear an off-the-shoulder top and pants with earrings, neutral makeup, and wedges to complete the look. This is an ideal minimalistic look for everyone.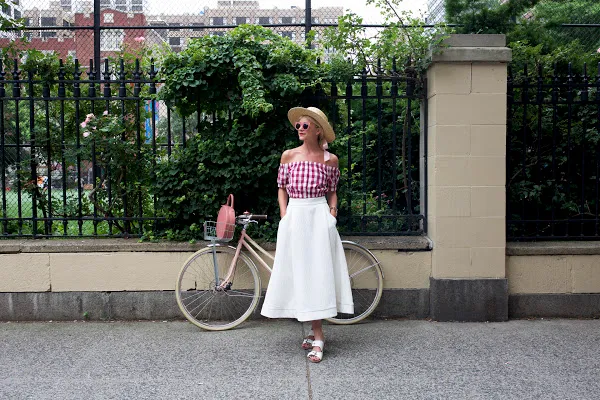 Tank Top And Skirt
Wear a skirt and a cute tank top with your favourite jacket for a stylish look. To complete the look, you can wear wedges or strappy heels. This is one of the best first date outfits because it is both casual and cute.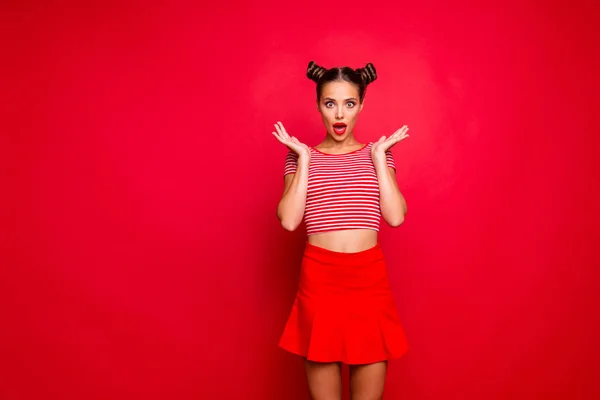 Leather Pants And Blouse
This is one of the most beautiful winter first date outfit ideas. Leather pants, a cute blouse, statement earrings, a mini purse, and boots, and you're ready to go! You're all set to go! Throw on a coat or jacket with a fun pop of colour to keep warm on a cold night.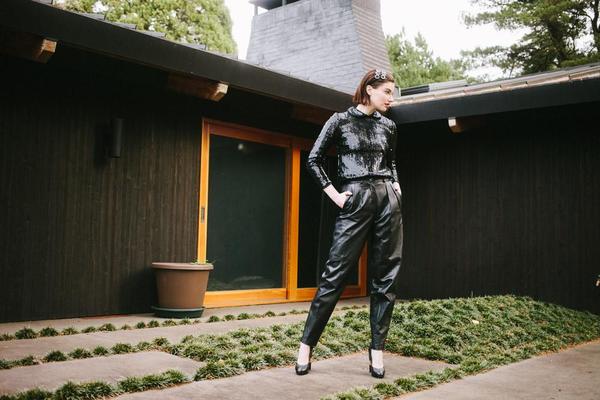 Slip Skirt with Top
Slip skirts are stylish and elegant, with an effortless and timeless beauty. Wearing a slip skirt with a top is a great summer first date outfit idea. Earrings and heels round out the look.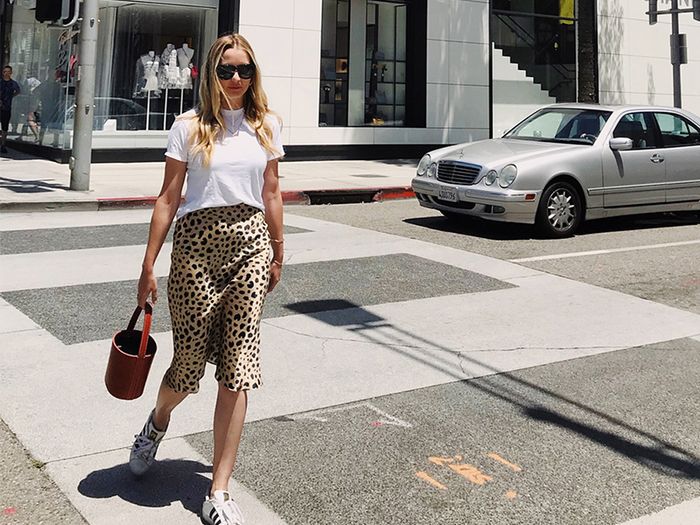 Crop Top And Jeans
Crop tops are a wardrobe essential for everyone. For a stylish date night, nothing beats a simple and chic outfit of jeans and a cute crop top. A minibag and sunglasses will elevate your look.