There's something about sitting in a bean bag chair that feels different than sitting in a regular seat. How do you feel? A bean bag is not only a sack of pure happiness that you can sink right into, but it is also a fun and affordable piece of furniture that can really freshen up your space. So, if you've been thinking about getting one for your home, now is the time to do it. And since you're already here, check out all of the best bean bag chairs we gathered down below because you and your precious peach deserve a comfy floof to relax on.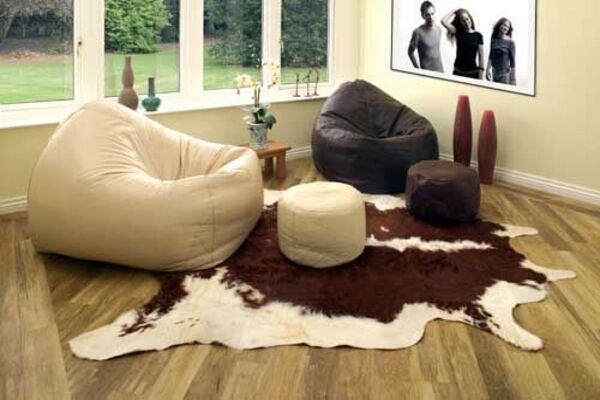 2022's Best Bean Bag Chairs
Bean Bag Knit
Choose this cosy knit lounger from Spitiko Homes for something a little different. It is handcrafted by artisans in India and is even durable enough to take outside with you.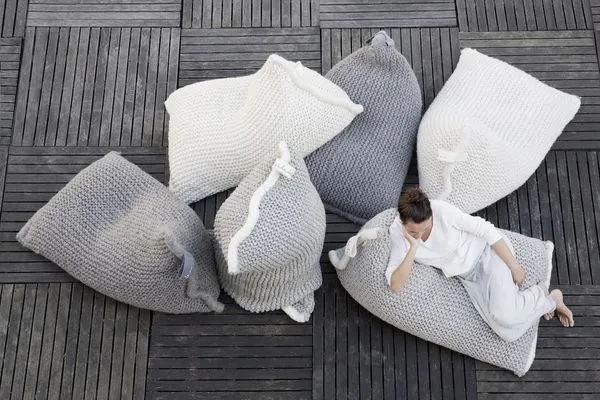 Moon Pod
When a bean has a five-star rating and over 2,000 rave reviews, you know it's on fire! It can also recline if you want to relax a little.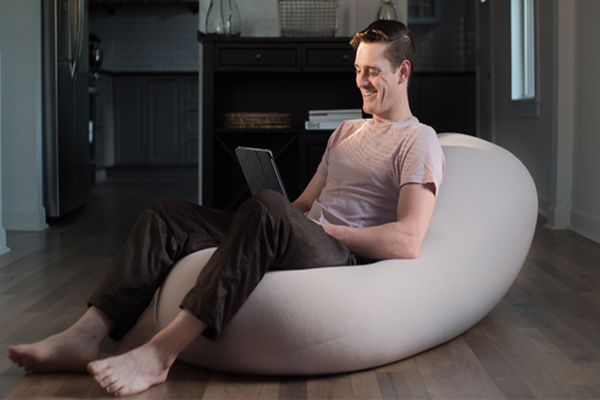 Cocoon
This lovely lump has not one, but two positions in which to be placed. You can keep it flat if you just want to spread out, or flip it on its side for a comfortable seated position.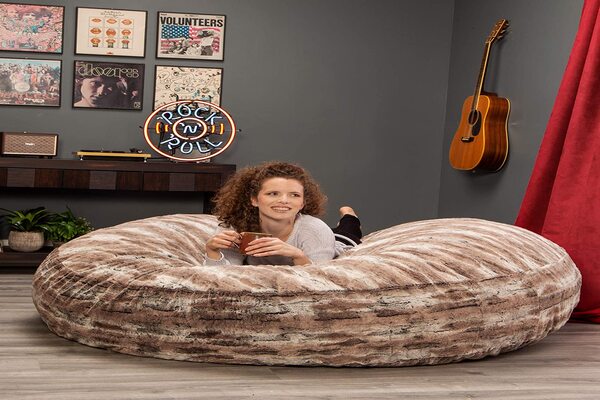 Jumbo Large Bean Bag Sofa
Why settle for a smol seat when you can have an entire freakin' sofa? This ultra-soft suede bean bag can comfortably fit you and a friend, or your entire body if you want to nap on it.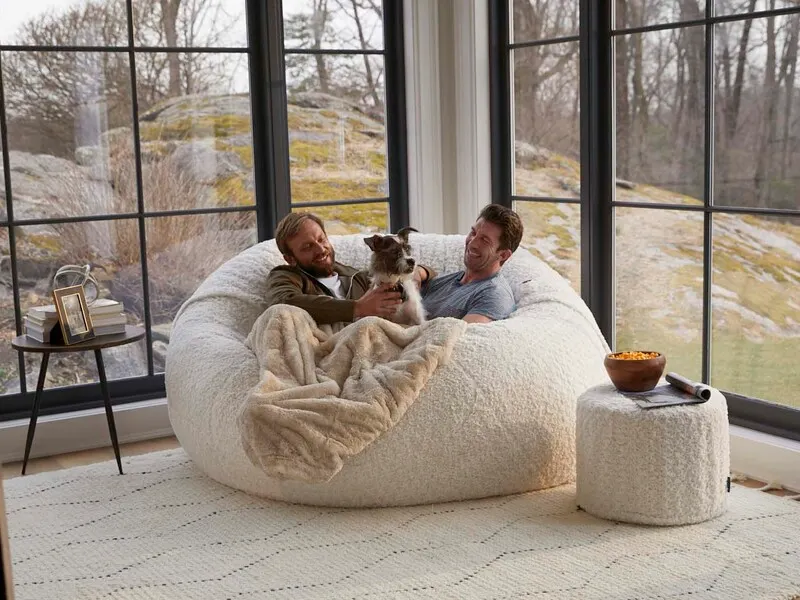 5′ Memory Foam Bean Bag Chair
Perhaps you are looking for a traditional bean bag! You can never go wrong with a classic, so don't be concerned. This plush option is filled with memory foam for an even more luxurious sleeping experience.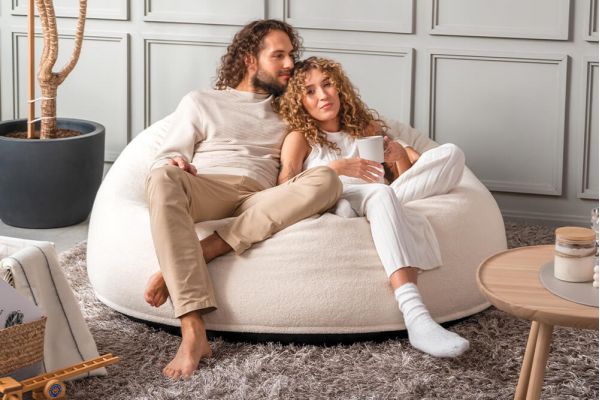 Vito Velvet Quilt Patterned Beanbag
You' will spend hourssss in this cosy, quilted thing as soon as you sit down.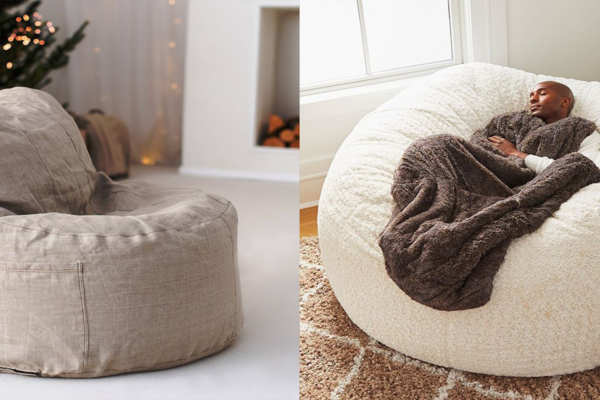 Christopher Knight Home Warrin Furry Glam Faux Fur 3 Ft. Bean Bag
If you want something super soft, go for this velvet bean bag!
Caramel Vegan Leather Modern Lounger
This super-plush, cube-shaped lounger is the perfect blend of comfort and style, with saddle-style upholstery that looks and feels just like real leather.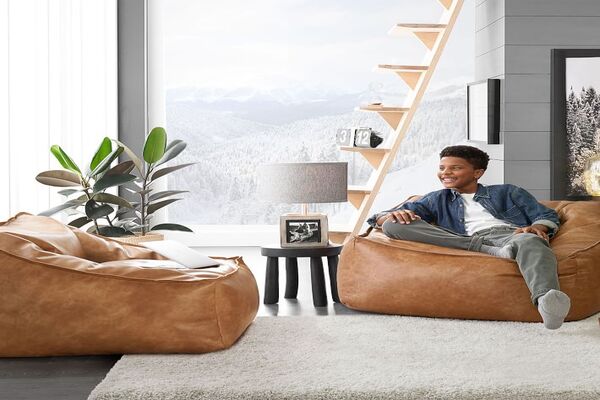 Adults 100 Natural Linen Fabric Bean Bag Chair Shell and Cover
If you have a neutral home, this natural linen option will look great. Thanks to its high backrest, it's perfect for anyone who likes to lean back and stretch out while lounging. It also has a small side pocket for storing items such as a book or a TV remote. Important: Because this is only the soft linen cover and the inner casing/bean bag shell, you will need to purchase some bean bag fill, but at least you will be able to make it as comfortable as you want.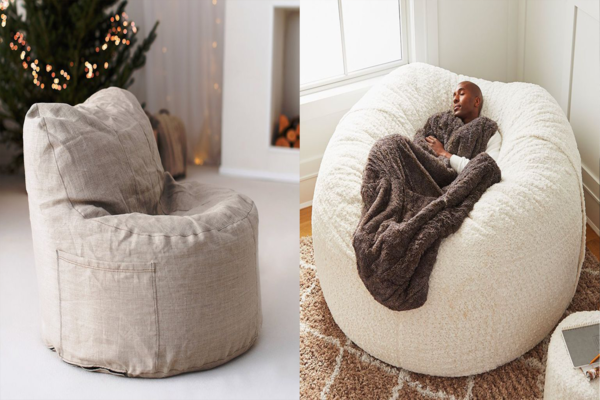 Full Size Chenille Convertible Bean Bag Chair
This soft chenille-covered bean bag transforms quickly from a cosy seat to a spacious full-size bed. Simply remove the cover, fluff up the polyfoam insert, and voilà! You have a comfortable bed that is ideal for when you have overnight guests.