To upgrade your home, you don't have to change the furniture or paint the walls! Simply choose one of these best home furnishing products to do the work for you. While the Great Indian Amazon Festival and Diwali sales appear to be over, you don't have to be disappointed if you missed a last-minute item or two. You don't need a reason or a season, especially when decorating your home or adding a fresh vibe to the interiors, do you?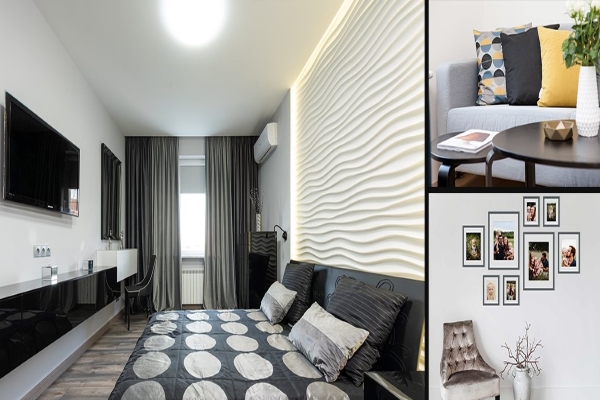 So, here are the 7 best Amazon home furnishing deals you can still get your hands on at unbeatable prices.
Light Pink Home Elite 210 TC Pure Cotton Bedsheet with 2 Pillow Covers
Have you ever enjoyed the warmth of a freshly laundered bedspread on your bed? Then you understand how revitalizing and uplifting this minor change can be! To begin, we have this pure cotton, satin striped king-size bedsheet in a lovely shade of pink. This bed sheet is hypoallergenic and dust mite resistant, and it will not only provide you with a comfortable night's sleep but will also add a vibrant splash of color to your bedroom. Fade- and stain-resistant, a quick machine cold wash is all that is required to keep this bed linen looking new and fresh.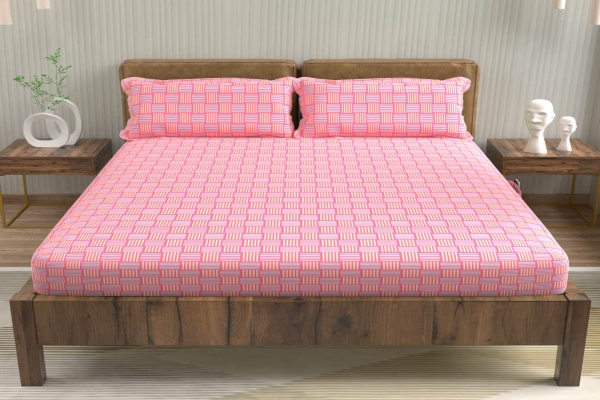 Set of 5 Multicolored Handmade Velvet Cushion Covers by AEROHAVENTM
When you're bored or stuck indoors, a simple change in the décor is all you need to liven things up! This set of 5 multi-colored handmade cushion covers is designed to instantly brighten any corner of your home. You can use multiple size options on your bed, sofa, or throughout your home to create a consistent décor theme. You can rely on the material quality and colorfastness of these cushion covers, which are proudly made in India. These are a must-have in any home, uniquely designed with bright and happy colors and patterns.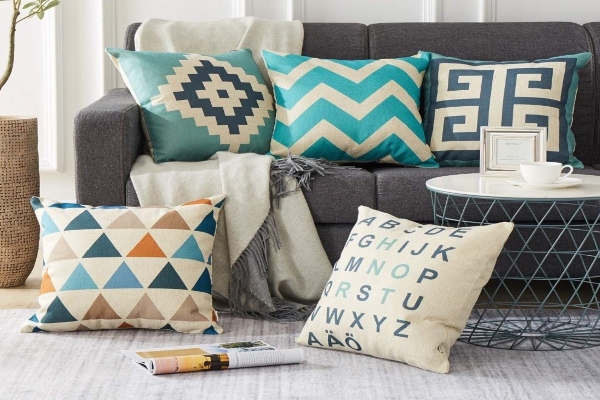 Nile Blue TRIDENT 100% Cotton 500 GSM Wash Cloth
These 100% cotton washcloths are highly absorbent and feel super soft and plush to the touch, thanks to advanced yarn twist technology. These are spun with soft and resilient threads to provide a long-lasting luxurious look and feel. The set of six face towels is ideal for use at the gym, spa, on vacation, or in any sport or fitness routine. These effectively absorb sweat and moisture from your skin, leaving you feeling clean, dry, and fresh.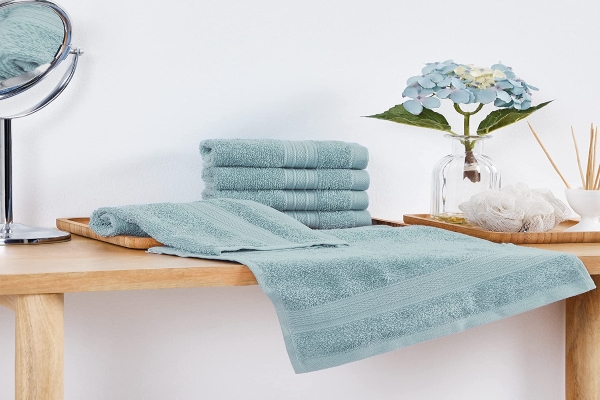 Deep Blue and White Divine Casa Reversible Single Bed AC Blanket
The thrill of being able to use two products in one is unparalleled. The Divine Casa reversible AC quilt accomplishes this while also adding a touch of style and comfort to your home. This deep blue and white printed blanket is made of 100 percent polyester and is ideal for adding a touch of warmth to your bedroom, couch, living room, or even your travel stories. It is machine washable, breathable, and lightweight, making it simple to use and care for, keeping you cozy and comfortable whenever and wherever you are. Get it today at a huge discount.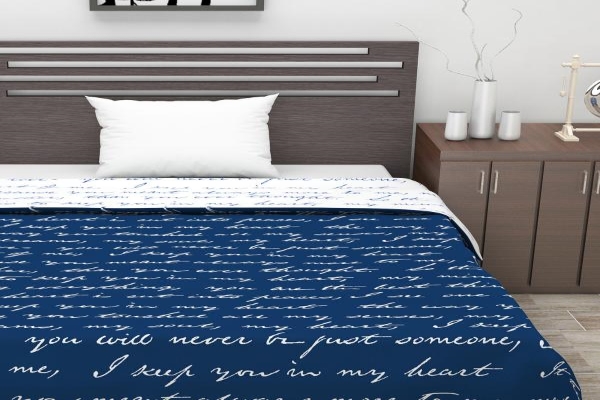 Abstract Multicolor 4-Seater Table Runner- TR19 – Aqua by AEROHAVENTM
The dining table is one piece of furniture that bears the brunt of our hectic lifestyles but is rarely changed. This massive piece of furniture, which takes center stage in family gatherings, daily discussions, mealtimes, work meetings, and literally your home, may appear boring and outdated at times. However, a splash of color with a table runner is all you need to rekindle your s(table) relationship his Aero haven table runner, made of 100 percent cotton and attractive Moroccan colors and patterns, is sure to be the talk of your kitty parties. You must get your hands on this handy piece of cloth before the secret is revealed and stocks run out.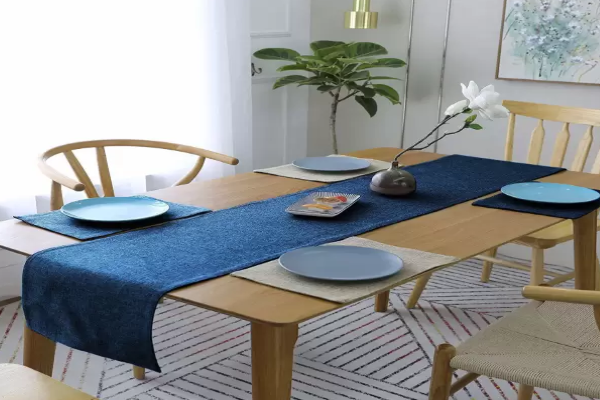 Blue STITCHNEST Cotton 180TC Cushion Cover
When it comes to redecorating your home, the living room or children's bedrooms are usually the focal points. This set of two cotton cushion covers with quirky and cheerful prints is all you need to brighten up your space. These are ideal for both indoor and outdoor use because they are made of skin-friendly material and come in a variety of sizes. Grab them while they're on sale so you can snuggle and cuddle with them all day.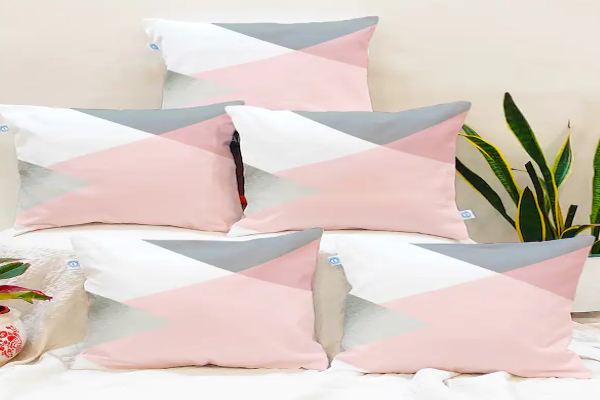 Red Heart String Curtain RAMCHA
A quick change of curtains can instantly change the vibe of your home if you will be looking for a quick upgrade to your interiors. This heart shape string curtain laced with frills is machine knit with polyester fabric and would make a stylish addition to your home. It not only provides privacy but also allows light in while keeping bugs and flies at bay. For your parties and celebrations, use it as a door curtain, window curtain, partition, or background display.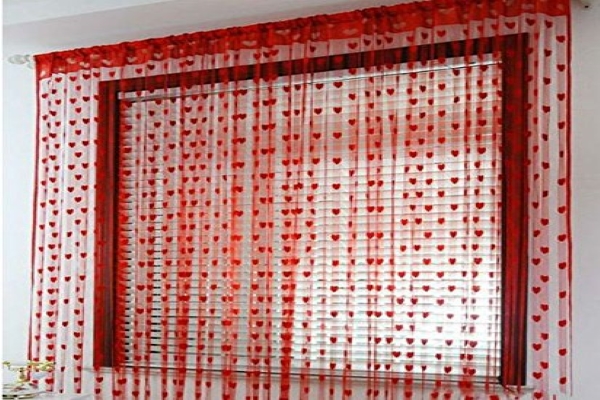 With the above selection of the best home furnishing products available at steep discounts, we are confident you will not pass up this opportunity to upgrade your home décor! Choose the one that best complements your interiors and adds a cheerful vibe to your home at any time.