Taking care of your skin is crucial, and that includes during the night as well. Overnight skincare is essential for maintaining a healthy, glowing complexion, and it can also help to prevent premature aging.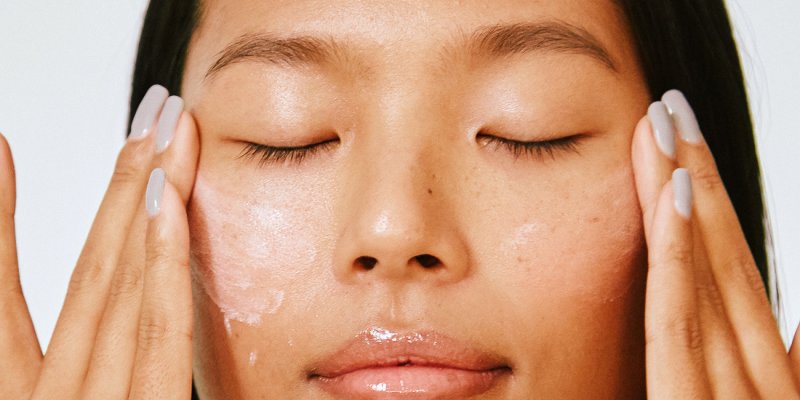 Cleanse your face thoroughly
The first step in any skincare routine is to cleanse your face thoroughly. Use a gentle cleanser that is suitable for your skin type to remove all traces of makeup, dirt, and oil from your skin. This step is essential because it allows your skin to breathe and absorb the nutrients from your other skincare products.
Apply a hydrating toner
After cleansing your face, it's time to apply a hydrating toner. A toner helps to balance your skin's pH level and prepare it for the rest of your skincare routine. It also helps to hydrate your skin, making it look plump and healthy. Look for toners that contain ingredients like hyaluronic acid, glycerin, or aloe vera.
Use a serum
Serums are an essential part of any skincare routine, and they can work wonders for your skin. They are lightweight and contain a high concentration of active ingredients that penetrate deep into your skin. Look for serums that contain ingredients like vitamin C, retinol, or niacinamide, depending on your skin concerns.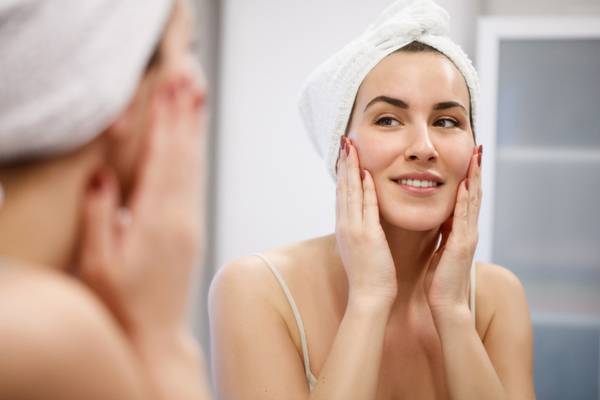 Moisturise your skin
The next step is to moisturise your skin. Use a moisturiser that is suitable for your skin type and contains hydrating ingredients like hyaluronic acid or ceramides. This step is crucial because it helps to lock in all the previous skincare products and prevent moisture loss while you sleep.
Apply eye cream
The skin around your eyes is delicate and thin, which is why it needs extra care. Applying an eye cream at night helps to reduce the appearance of fine lines, wrinkles, and dark circles. Look for eye creams that contain ingredients like caffeine, vitamin C, or retinol.
Use a sleeping mask
A sleeping mask is a skincare product that you apply before going to bed and leave it on overnight. It helps to hydrate your skin, improve its texture, and give you a glowing complexion. Look for sleeping masks that contain ingredients like hyaluronic acid, glycerin, or niacinamide.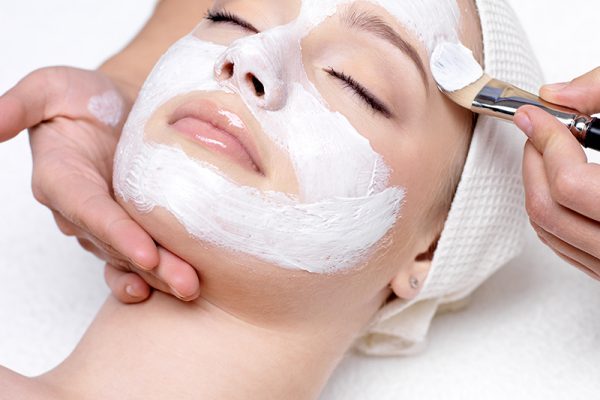 Sleep on your back
Believe it or not, the way you sleep can affect your skin's appearance. Sleeping on your back is the best position for your skin because it prevents wrinkles and creases from forming. If you have trouble sleeping on your back, try using a silk pillowcase, which is gentle on your skin and reduces friction.
Drink plenty of water
Drinking plenty of water is essential for maintaining healthy skin. It helps to flush out toxins from your body and keep your skin hydrated. Aim to drink at least eight glasses of water a day, and you'll notice a significant improvement in your skin's appearance.
Avoid alcohol and caffeine
Alcohol and caffeine can dehydrate your skin and make it look dull and tired. Try to limit your intake of these substances, especially before going to bed. Instead, opt for herbal tea or water to stay hydrated.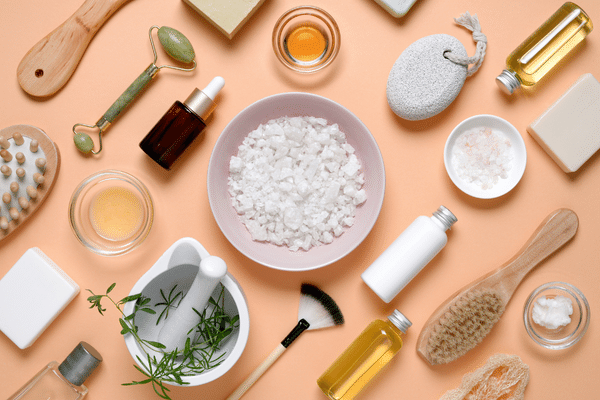 Get enough sleep
Last but not least, getting enough sleep is crucial for healthy skin. When you sleep, your skin repairs and rejuvenates itself, so make sure you're getting at least seven hours of sleep each night. If you have trouble sleeping, try relaxation techniques like meditation or taking a warm bath before bed.
In conclusion, following these overnight skincare tips can help you achieve beautiful, healthy, and glowing skin. Remember to be consistent with your skincare routine and take care of your