Vancouver is a vibrant city located on the west coast of Canada. It is known for its stunning natural beauty, multicultural population, and thriving arts and cultural scene. Visitors to Vancouver can enjoy a wide range of attractions, from hiking and skiing in the nearby mountains to exploring the city's museums and galleries. In this blog post, we'll take a closer look at some of the top tourist attractions of Vancouver. You may book your packages from different sites like Hotels.com, Booking.com, Agoda and Expedia etc.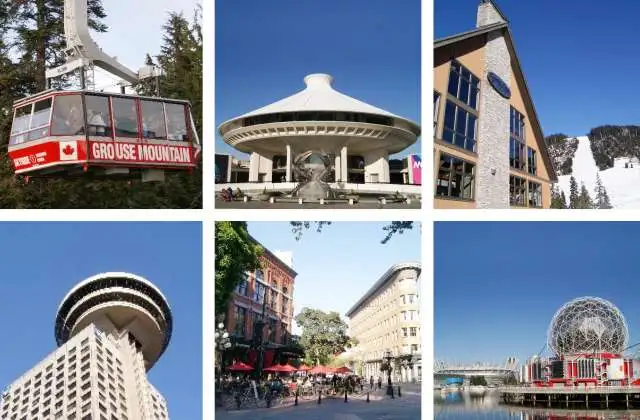 Stanley Park
Stanley Park is a 1,000-acre public park that is situated on the edge of downtown Vancouver. It is one of the largest urban parks in North America and offers a variety of activities, including hiking, biking, and swimming. Visitors to Stanley Park can also explore its many attractions, including the Vancouver Aquarium, the Lost Lagoon, and the Totem Poles.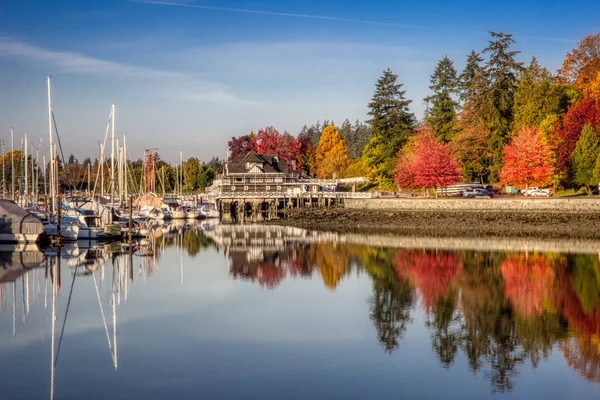 Granville Island
Granville Island is a popular tourist destination that is located in the heart of Vancouver. It is home to a bustling public market, where visitors can sample a variety of fresh produce, seafood, and artisanal products. Granville Island is also home to a number of art galleries, theaters, and studios, where visitors can experience the city's thriving arts and cultural scene.
Capilano Suspension Bridge Park
The Capilano Suspension Bridge Park is a popular attraction that is located just outside of Vancouver. It features a 450-foot-long suspension bridge that spans the Capilano River, as well as a number of hiking trails and other attractions. Visitors to the park can also enjoy guided tours, cultural performances, and other activities.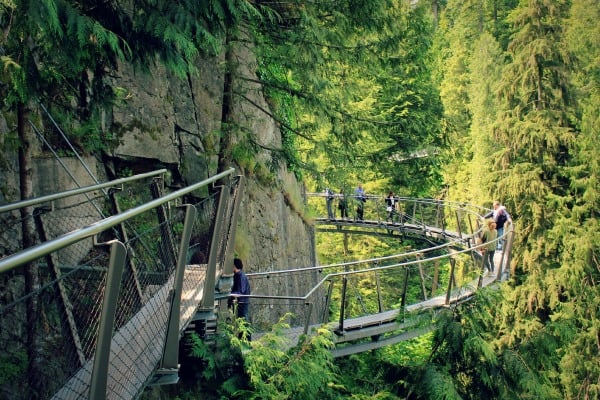 Grouse Mountain
Grouse Mountain is a popular destination for outdoor enthusiasts. Located just 15 minutes from downtown Vancouver, it offers a range of activities, including skiing, snowboarding, and hiking. Visitors to Grouse Mountain can also take a scenic ride on the Skyride gondola, which offers stunning views of the surrounding mountains and city.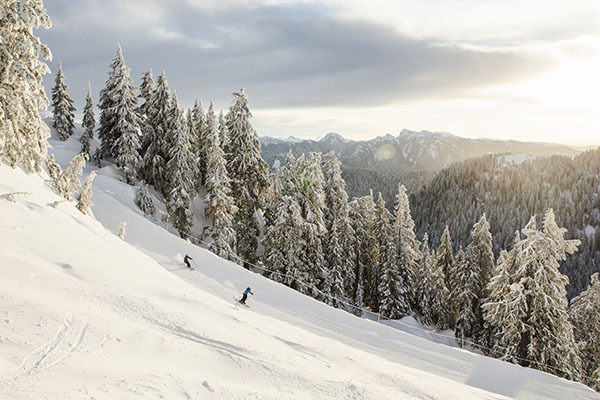 Museum of Anthropology
The Museum of Anthropology is located on the campus of the University of British Columbia and is home to one of the world's most extensive collections of Northwest Coast First Nations art. Visitors to the museum can explore its many exhibits, which showcase the art, history, and culture of the region's indigenous peoples.
Science World
Science World is a popular attraction that is located in downtown Vancouver. It is home to a range of interactive exhibits and hands-on activities that are designed to educate and entertain visitors of all ages. Science World also features a giant OMNIMAX theater, which screens a range of educational and entertaining films.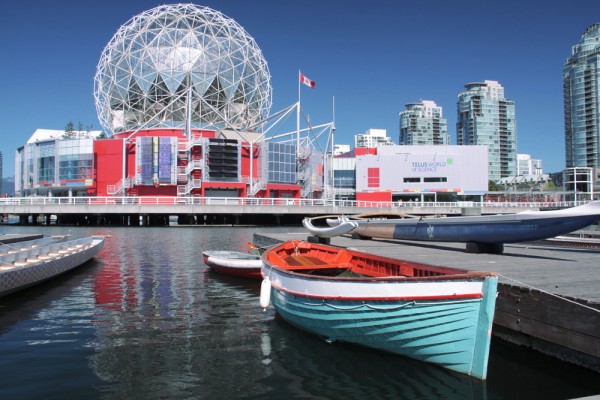 Canada Place
Canada Place is a landmark building that is located on the waterfront in downtown Vancouver. It is home to a convention center, a hotel, and a cruise ship terminal. Visitors to Canada Place can also explore its many attractions, including a virtual flyover of Canada, an interactive exhibit on the country's history, and a 360-degree view of the city from the building's observation deck.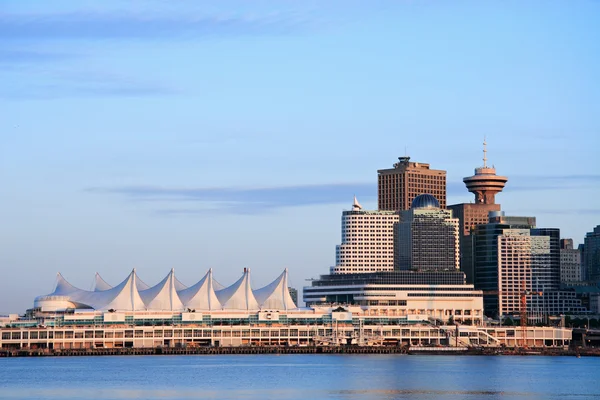 Vancouver Art Gallery
The Vancouver Art Gallery is home to a collection of over 11,000 works of art, including paintings, sculptures, and photographs. The museum is located in a stunning neoclassical building in the heart of downtown Vancouver and offers a range of exhibits and events throughout the year.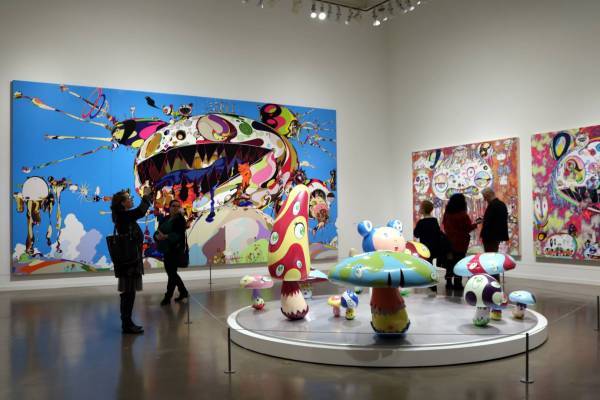 Dr. Sun Yat-Sen Classical Chinese Garden
The Dr. Sun Yat-Sen Classical Chinese Garden is a tranquil oasis located in the heart of Vancouver's Chinatown. It is designed to reflect the harmony and balance of nature and features a range of traditional Chinese architecture, including a pavilion, a rock garden, and a pond.