Abu Dhabi hotels are one of a kind. They seamlessly blend modern glitz and services with the timeless hospitality and culture of Arabia's past. As a result, the traveller not only has a royal stay but also the best of luxury.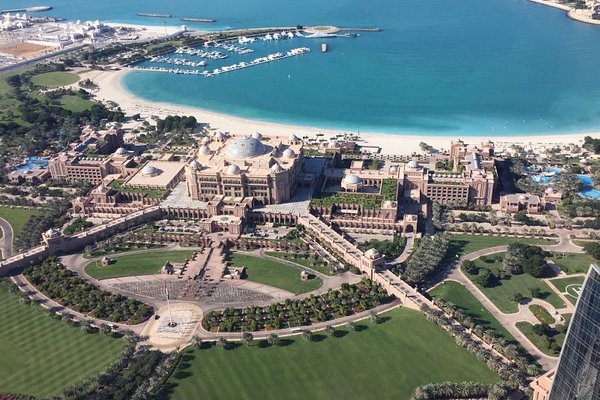 5 star hotels in Abu Dhabi
Crowne Plaza Abu Dhabi Yas Island
The Crown Plaza Yas Island, one of the best budget 4 star hotels in Abu Dhabi, is an excellent choice for those seeking luxury, experiences, and fine hospitality without breaking the bank. The hotel has a 25-meter swimming pool, a fitness centre, a kids club, and other amenities to ensure that your vacation is perfect.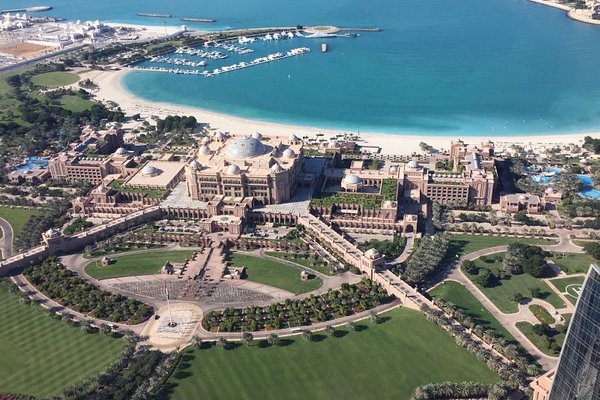 Yas Island Rotana
The Yas Island Rotana is a modern hotel infused with Arabian hospitality and luxury, located on Yas Island and close to all of its wonders (Ferrari World, Yas Marina Circuit, and more). It provides a fantastic vacation experience for couples, families, and business travellers.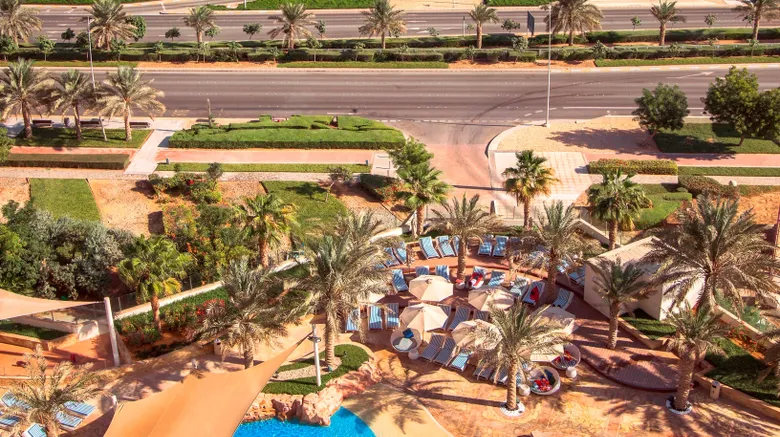 Emirates Palace
The Emirates Palace, one of Abu Dhabi's most famous hotels, offers a once-in-a-lifetime experience. It's grand, palatial, and filled with luxury and experiences fit for royalty. If you want to see the best of what Abu Dhabi has to offer, stay here.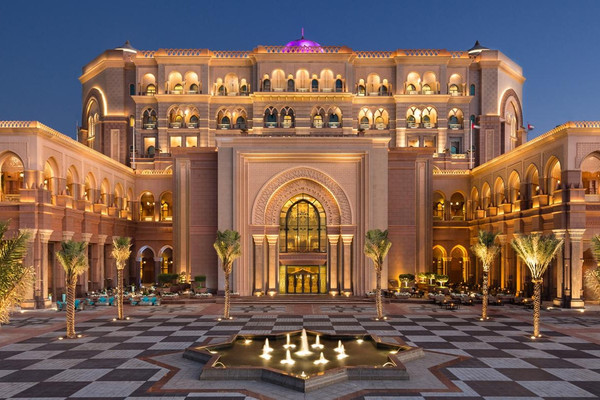 Qasr Al Sarab Desert Resort by Anantara
Qasr Al Sarab Desert Resort by Anantara is a heavenly abode in the desert and one of the best 5 star hotels in Abu Dhabi. Private villas with plunge pools, world-class dining, opulent interior design, and lush landscaping combine to make this resort an iconic property for visitors to stay at.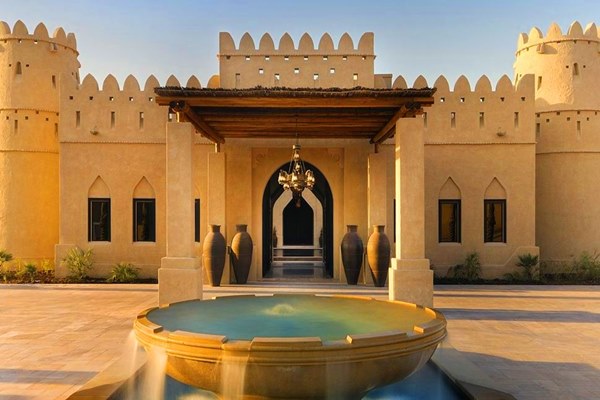 The St. Regis Abu Dhabi
The St. Regis is without a doubt one of the best hotels in Abu Dhabi for those seeking opulence, luxury, and an unforgettable vacation experience. When you stay here, the word "opulent" comes to mind, and the excellent hospitality will only enhance your experience. Butler service in every room, a spa, the Abu Dhabi suite with its sky bridge, and many other amenities make this a once-in-a-lifetime experience for all.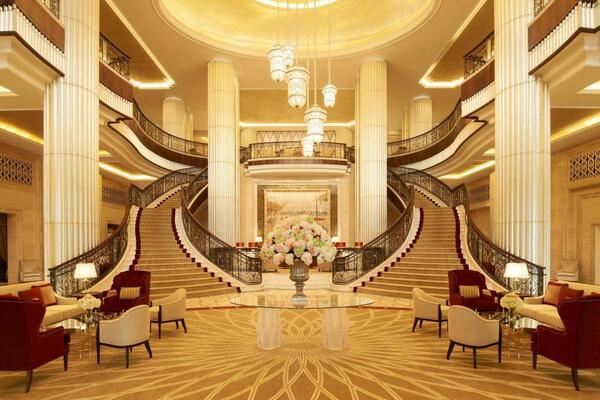 Shangri-La Hotel Abu Dhabi
The Shangri-La Hotel Abu Dhabi is ideal for those seeking the luxury and charm of an Arabian oasis. This is one of the best water-front hotels in Abu Dhabi, with its own private beach, souk, and winding waterways. Arabian architecture, colours, and textures abound at this opulent residence.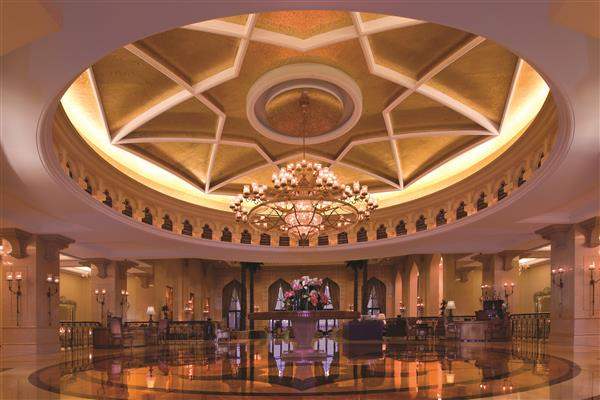 Rosewood Abu Dhabi
None of Abu Dhabi's five-star hotels combine modern architecture and Arabian hospitality as well as the Rosewood Abu Dhabi. This 470-foot-tall structure sparkles during the day and glows at night. There are 154 rooms, 35 suites, and 131 serviced apartments on the premises. The interior theme here is an amazing juxtaposition of modern and Arabian souk, providing guests with a spacious feel and rich ambience.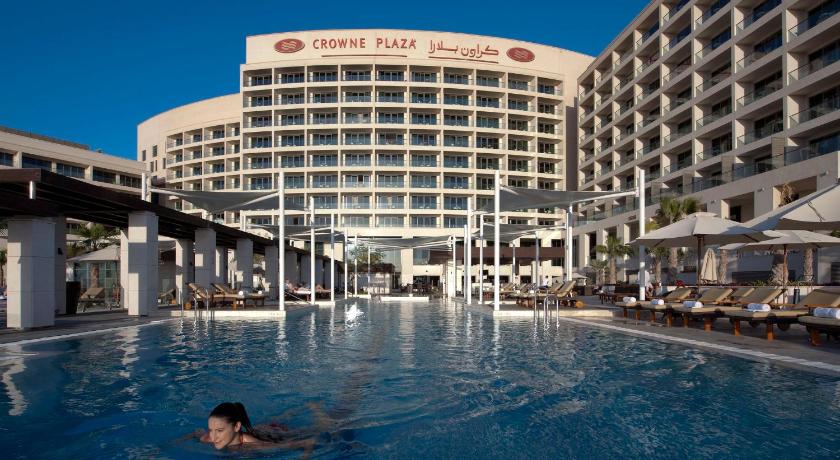 Eastern Mangroves Hotel and Spa
The Eastern Mangroves Hotel & Spa by Anantara is one of the top hotels in Abu Dhabi, set against a backdrop of mangroves. This property is a beautiful combination of nature, Arabian architecture, and Middle Eastern hospitality. The waterfront hotel is breathtakingly beautiful and provides unrivalled luxury.